Scarves can be long, triangular, square and other shapes around the neck. The fabrics are generally made of wool, cotton, silk, modal, rayon, acrylic, polyester and other materials. They are usually used to keep warm, but can also be beautiful, clean or Religious and wearing.
Fashion is a circle. You never know when those ancient retro elements will become a new round of fashion trends, just like the "retro" mentioned every year.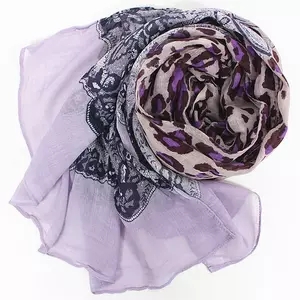 Nowadays, there are a lot of scarves with reset styles on the market, so what are the retro elements?
1.Wave point
For many people, they might think that Polka dots are exclusive to grandma generations. In fact, designers in the fashion circle have already played all kinds of tricks, especially the classic black dots on white background and white dots on black background. Can wear out the taste of retro girls in film!
2.Plaid
Plaid is also an indispensable element in the retro style, and it is also a high-frequency appearance element of the 18th autumn and winter fashion week. Whether it is a classic plaid scarf or a new check pattern, everyone can find their own trend signal and fashion attitude.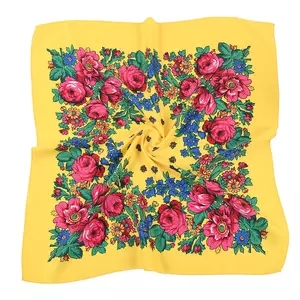 3.Broken flowers
Broken flowers should be a symbol of romantic amorous feelings in the hearts of most people, especially combining the pastoral style and French style in recent years, so that the floral elements bloom more heartily.
4.Stripes
Speaking of stripes, because of the addition of a stripe element, it doesn't seem to be so serious, but it adds a bit of retro modern style!