Why do you wear a headscarf in the Middle East?
The Middle East is located in a desert area, with hot weather and heavy sand. It is necessary for the environment to wrap your head and face with a turban when you go out and walk. Even today, when walking in the desert, a headscarf is still needed. Therefore, the headscarf has long existed in the Arab region of the pre-Islamic period, and it is worn by both men and women. The main purpose is to shield the sand and the scorching sun.
A simple reason for the existence of the veil is that people in the Middle East live in the desert. The veil is used to block the wind and sand, and Islam first flourished in Arabia, so this reason.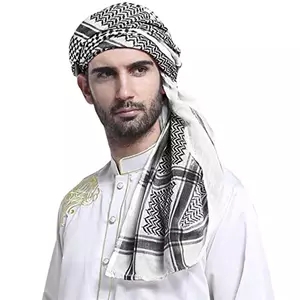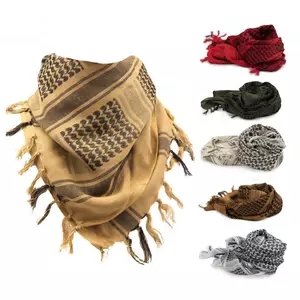 The color of the headscarf is divided into grades, mostly white or plain. Royal family members use special headscarves with red, blue, and yellow as the basic tone, and others ban it. White is the standard for Arab men. The royal family's exclusive color is red, and nobles usually use blue.
Factors of wearing a hijab in the Middle East
Product of the environment:
The desert sand is big and the headscarf can block the sand; the desert sun is strong and the headscarf can shade
Religious products:
Most people in the Middle East believe in religion, and Islam is more a reflection of the state of struggle between people.
Although Islam and Christianity are both monotheistic religions, there is a major difference in their worldviews. Islam believes that benefits are obtained from struggle, while Christianity believes that to accomplish a thing requires a combination of many factors and values ​​people more. The cooperative relationship with people must "love the world". For example, capitalists and workers must cooperate and complement each other to create labor products… This is also the reason why the modern commodity economy is developed in Christian countries rather than Islamic countries. First of all, there is a difference in fundamental concepts, and first of all, a difference in ideology.