The crochet scarf can be long, triangular, square and other shapes around the neck. The fabric is generally made of wool, cotton, silk, modal, rayon, acrylic, polyester and other materials. It is usually warm and beautiful.
When the weather is getting colder, hook a scarf you like to keep warm in winter. There are many patterns of crochet scarves, and each stitch can derive a variety of different shapes.
 Method/step:
Before crocheting a scarf, let's learn a stitch method, which is crocheted on the basis of long stitches. We usually hook a long needle on the braid of the long needle when we hook it long, and this hook method is to hook a long needle around the column. The crochet on the front of the fabric is called the long outer hook, and the crochet on the back of the fabric is called the inner crochet.
Hook a pigtail first. Our hook method is three stitches, two rows and one flower shape. When starting the stitch, it is a multiple of three plus two stitches. I took 32 stitches. Need to start the needle according to your own needs.
Second row: After hooking the braid, crochet three more small braids, which is the first stitch of the second row, hook a long stitch in the last small braid (stitch 32), and a long stitch in the next small braid. Needle, a hook for a needle, hook the row.
The third row: turn it over, first hook a three-stitch pigtail, hook a long inner hook on the column, then hook two long needles between the two long needles, and then hook the inner hook long at the next long needle Needle, so loop.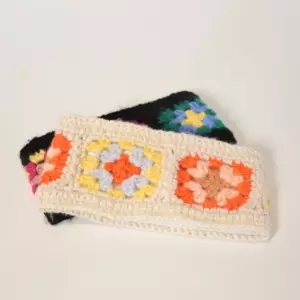 The fourth row: still crochet a three-stitch braid first, hook two long needles in the hole in the middle of the two long needles, and hook a long needle outside the long needle at the position of the long needle inside the hook, and this stitch will protrude. A ridge is formed.
Knit to the length we need. At the beginning of the last row, a crocheted long needle for one stitch is at the end, and the same crocheted long needle at the end of the inner and outer long needles.
The same method can only be deduced by analogy, and more beautiful scarves can be derived.