Hats, a kind of clothing worn on the head, mostly cover the entire top of the head. The hat is mainly used to protect the head, and some hats have protruding edges to cover the sun. Hats have the functions of shading, decoration, warming and protection, so there are many types and many choices.
The role of the hat:
Hats can also be used for dressing up. First of all, you must choose a suitable hat according to your face. Secondly, you must choose a hat according to your body shape. Wearing a hat is the same as wearing clothes. The form and color of the hat must match the clothing. Hats can also be used to protect hairstyles, cover baldness, or as part of uniforms or religious clothing. Can be of different types, such as high hats, sun hats and so on. Some hats have a canopy that extends outward, called a visor. Wearing a hat has different etiquette in different cultures. This is especially important in Western culture, because wearing a hat was a symbol of social status in the past.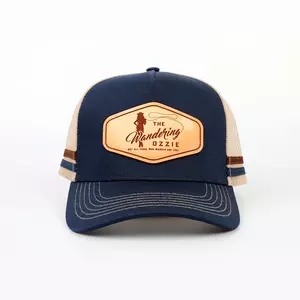 Main categories:
Types of hats There are many types of hats. According to the purpose, there are snow hats, rain hats, sun hats, safety helmets, dust hats, night hats, work hats, travel hats, top hats, etc.;
According to the objects and styles of use, there are Men's hats, women's hats, child hats, ethnic minority hats, lovers hats, cowboy hats, sailor hats, military hats, police hats, professional hats, etc.; according to the production materials, there are leather hats, felt hats, woolen hats, long hair Leather hat, fleece hat, straw hat, bamboo hat, etc.; according to the style characteristics, there are berets, peaked hats, bell hats, three-cornered hats, forward hats, youth hats, shawl hats, toques, and dragon hats , Beijing-style hats, Shanxi hats, cotton ear hats, octagonal hats, melon leather hats, tiger head hats and so on.