We are the scarf manufacturers, we offer many scarves, such as jacquard scarf, kids scarf suppliers, linen scarf and so on.
1.Camel color system. Camel with black and White Beige are very good, and the combination of white and camel is very high-grade, very suitable for the collocation of office workers.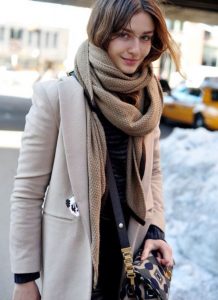 2. Gray. It's not surprising that gray goes with other colors besides black and white. The camel coat and the grey scarf above, though not the best match, look very harmonious, don't they? As for the shade of grey, you can try it on your own. By the way, gray with pink really looks good, can try if you don't believe it.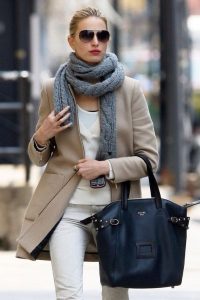 3. Black. Black and white are the two most basic hues, basically, any color can match. But considering the color problem, generally choose warm color will be better, such as orange powder, turmeric and so on. If there's nothing wrong with your face, try some bright colors, such as Turquoise green, precious blue, etc.
4. Tibetan blue: with turmeric, dark red (wine red), dark green and another retro color system, but also can be reluctant to match gray and camel.
5. Wine red: cream white (super recommended), light pink and light color.
6. Treasure Blue: with cream white (super recommended), light blue and light color.
Generally speaking, if you want to appear harmonious, you can use the same color system or the adjacent color combination. If the coat is dim, you can choose a bright-colored scarf; if the coat is bright-colored, you can use a dark scarf or pattern scarf.
If you want to know more about the scarf, please pay more attention to the scarf manufacturers website.