What is cashmere?
Cashmere, noun, foreign transliteration. Cashmere is the common name for cashmere. Cashmere in English is actually the transliteration of Kashmir. Because Kashmir was once the distribution center of cashmere in history. Cashmere is divided into three types: white cashmere, blue cashmere and purple cashmere, based on the value of white cashmere. Highest.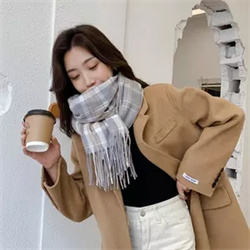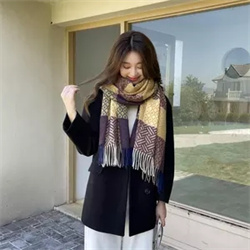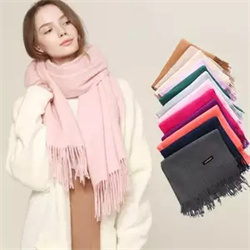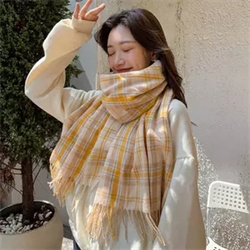 We are a professional scarf supplier.
We are a professional scarf manufacturer. We produce all kinds of high quality and low price scarves, such as turbans, cashmere, Keffiyeh, crochet scarves, retro scarves, shawls, all kinds of hats, etc. Welcome to contact We, customized according to samples. We are eager to hear from you, hope we can have a good cooperation.
Cashmere:
Cashmere fabric with the smooth touch of silk and the warmth of cashmere is called cashmere.
The use of cashmere:
As a high-grade cashmere product, due to its thin and short fibers, the strength, wear resistance, and pilling performance of the product are not as good as wool. It is very delicate and its characteristics are really like "baby" skin. It is soft and soft. It is delicate, smooth and elastic, but please remember that it is delicate and easy to be damaged. Improper use can shorten the service life. When wearing cashmere products, special attention should be paid to reduce the greater friction. When wearing it inside, the matching outer fabric should be smooth, not too rough or hard, and do not put hard objects, pens, notebooks, and wallets in the inner bag. Etc., pay attention to clear the debris in the pocket in time to avoid local friction and pilling. Try to reduce friction with hard objects (such as long-term friction between sleeves and tabletops, sleeves and armrests of sofas, back and sofas, etc.) and pull hard hooks when you wear them outside. Prevent contact with corrosive substances. The wearing time should not be too long. Pay attention to the intermittent about 10d to restore the elasticity to avoid fiber fatigue. If there are two pieces, they can be worn in rotation, and they should be hung in a ventilated and dry place when they are not worn.
Cashmere maintenance:
Cashmere is a protein fiber, which is particularly easy to be eaten by insects. It should be washed and dried when storing, and an appropriate amount of anti-insect agent should be placed. Pay attention to ventilation and moisture. Pay attention to the "three elements" when washing:
Neutral detergent must be used;
The water temperature is controlled at 30℃~35℃;
Rub carefully, do not use force, rinse with water, dry flat, and do not expose to the sun.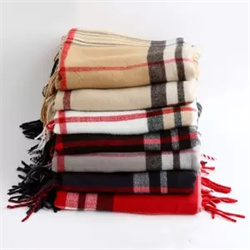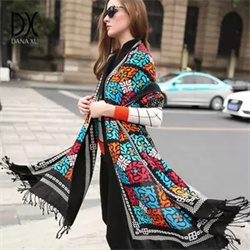 How to wash a wool scarf?
1. Soak the woolen scarf in cold water for about three minutes. The water should be indifferent to the scarf. Rinse gently with a soft washing liquid or special wool detergent. Do not scrub. After washing, wring it out by hand. Do not apply force or use it. The machine spins dry.
2. Adjust the temperature of the iron to medium temperature or woolen position, spray the dried scarf evenly with water before ironing, and spread it on a soft white cloth. When ironing, you should follow the warp and weft direction, do not apply force diagonally to avoid deformation of the scarf, and press properly according to the degree of deformation and texture after washing.
3. The wool scarf has a loose structure, so be careful when washing and using it to avoid pulling nails and sharp objects. If only one yarn is hooked, it can be flattened in the warp and weft direction or picked up with a fine needle, especially for PASHMINA scarves.
4. It is best not to put the shawl together with other clothes, so as not to be damaged by the zippers and buttons on the clothes. You can roll the shawl into a tube and put it in a drawer to avoid creases when unfolding.
How much is a cashmere scarf?
Why are cashmere scarves expensive? The price of cashmere scarves is around 500 to 1,000. Scarves of this material are still a bit expensive. There are also two or three thousand cashmere scarves that are better. You should distinguish them carefully when you buy them.
Why are cashmere scarves so expensive:
First of all, cashmere is known as the precious animal fiber "diamond fiber" and "soft gold". It is expensive in itself. In addition, cashmere is absolutely outstanding among many scarf materials. The super soft and waxy feel, the light and skin-friendly texture and its excellent warmth are all far ahead, and any one is the best material choice for making a scarf. Of course, these premises must be based on the advancement of the quality of the wool yarn. The lower the wool content, the worse the feel and warmth will be. The brand wool yarn with the same wool content is more secure than the brand wool yarn quality.